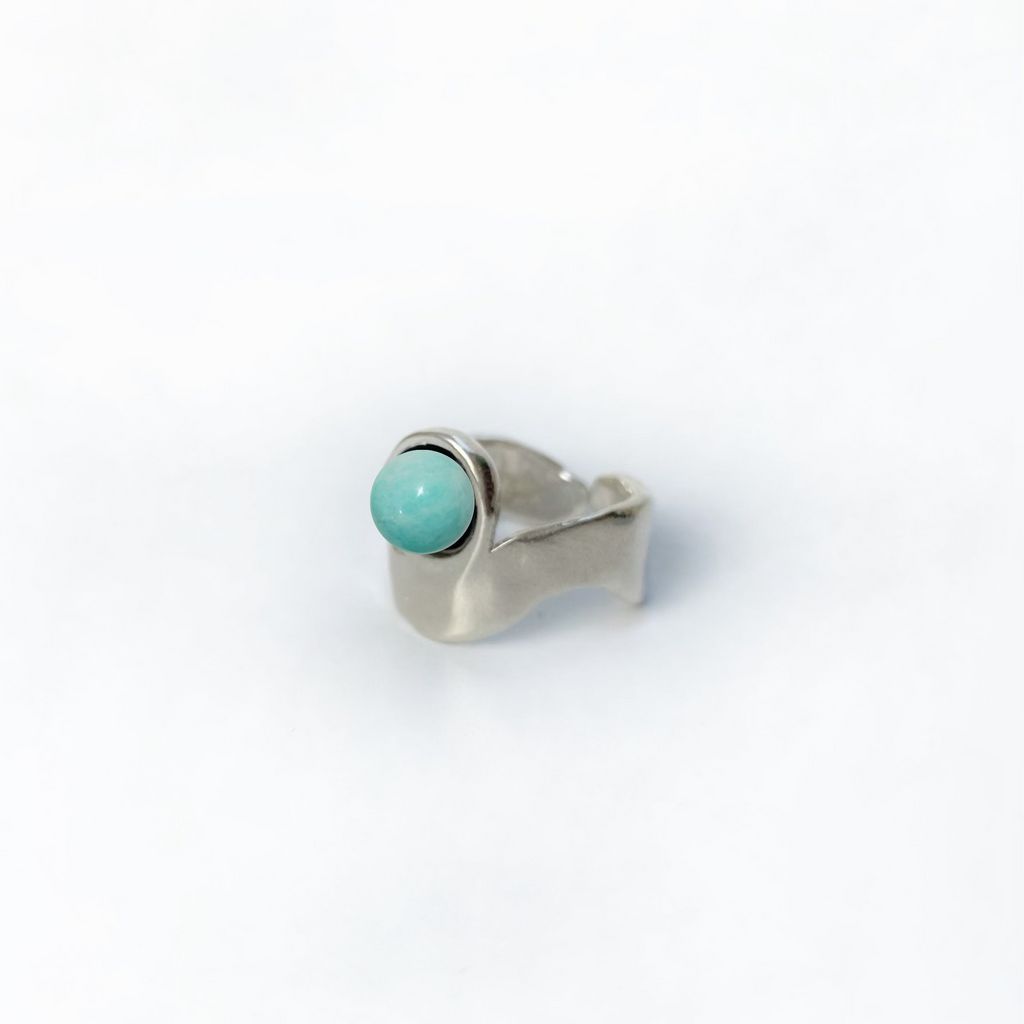 Luna Ring - Amazonite in Silver
This piece is originally hand carved in wax and then cast in solid brass or sterling silver 925. Clean and shape the cast piece by hand and then finish it with a high polish. An elegant ring featuring richly colored malachite or onyx gemstone set in sculptural silver or brass bezels.
Available in brass or sterling silver
Dimensions: Gemstone: 8mm
Ships within 7-14 business days. 
Adjustable ring
Amazonite: Healing • Balance • Success
A stone of empowerment. Amazonite is an empowering stone that promotes self-discovery and self-love. Its soothing properties help restore balance and promote healing. Amazonite is associated with money, luck and overall success, encouraging good luck & fortune.
---